WHERE TO FIND PRETTY HOME DECOR CAROUSEL FOR CHILDREN?
Carousels also known as merry-go-rounds or round-abouts bring back such delightful childhood souvenirs : who doesn't remember the joy of those magical moments going up and down mounting a horse to the sound of music?
Delightful home decor, miniature carousels are the perfect addition to your baby's nursery or little girl's bedroom. A sweet gift to cherish!
Here is a selection of our favorites :
San Francisco music company has a lovely range of carousels with several shades and styles.
The pink & gold carousel by the Misses Bonney : Adorned with sweet girly detailing, mini roses, gold ribbons and pearls! It plays a soft tune.
The pink fairy carousel by BestPysanky : Charming handmade music box, very dreamy.
The pink and blue carousel by JewelsbyKSBDesigns : Very fancy and romantic design.
The pink and purple carousel by TreatsWonder : Lovingly hand painted with majestic white horses. A cute keepsake!
The luxury jewelry box style carousel by Madison Avenue Malls : Delightful, it will take you back to another era!
For a silver option, Child's Dream has a lovely one which can work for boys and girls.
Another pretty fantasy art carousel is the one from Wayfair.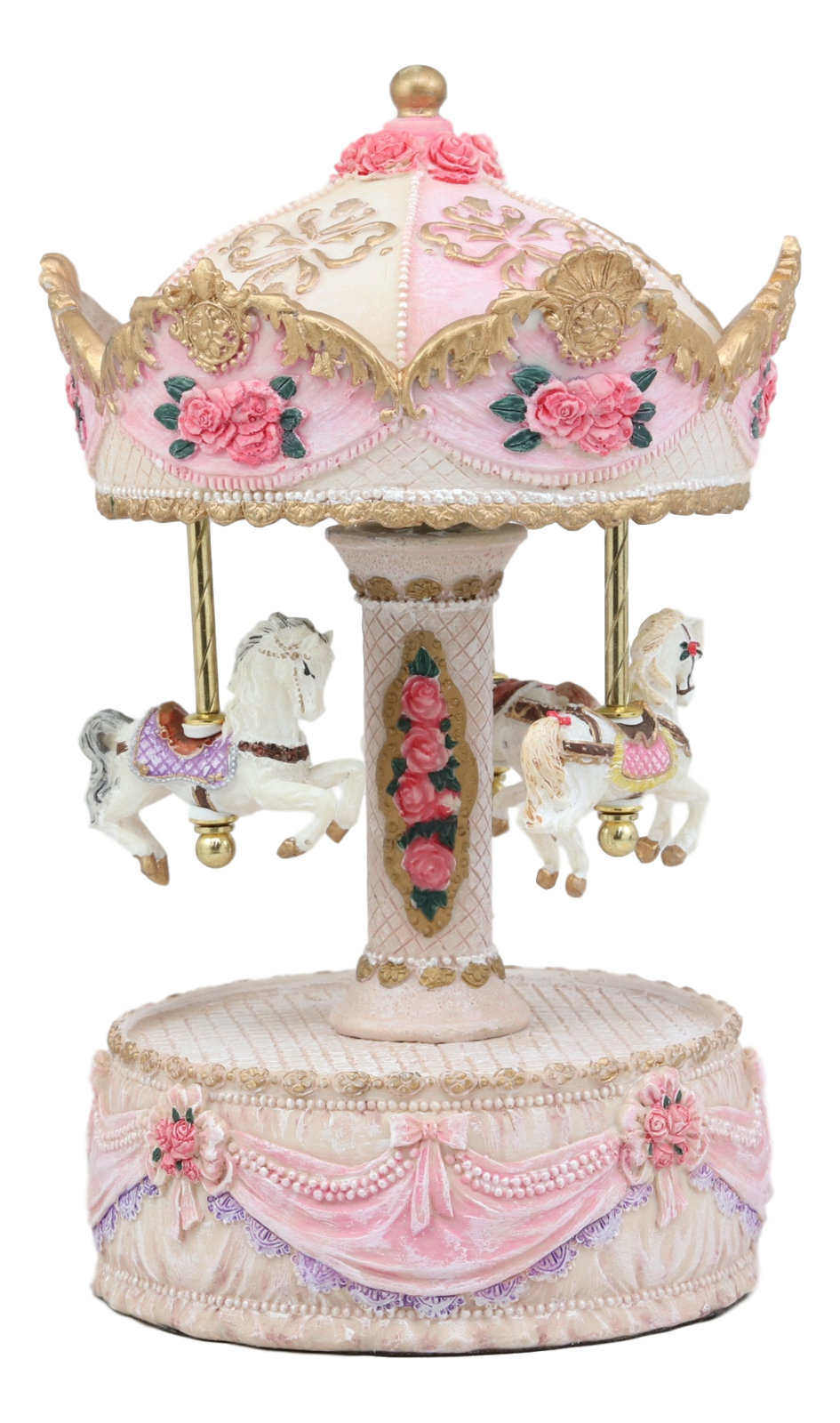 For one of a kind carousels we recommend the ones from the Music House.
 For other ideas on nursery decors, we invite you to read our article about doll houses or discover La Française handmade dolls.
---